Back in June 2013 the Place to Be Nation invaded the information super-highway with the launch of the website you are visiting just now. Since then a back catalogue has grown to include thousands of podcasts and written pieces, some of which you might have missed and it is my arduous task pleasure to go through the archives and bring you some of the highlights of PTBN through the years.
First out of the gate this week is our audio offering from just last year as Andy Atherton welcomes Glenn Butler, Scott Criscuolo and Jennifer Smith (of the brand new Jenny Position podcast feed!) onto the first episode of the Place to Be Nation POP favorite: Looking Forward, Looking Back. In this inaugural outing for the show, the guys (and gal) have a look ahead at the major movie releases coming to theatres in the upcoming fall and holiday season as well as take a look back at the some of the biggest movies from the summer.
So have a listen here and see if they were right, wrong or somewhere in between about films such as A Star Is Born, Infinity War and Solo.
Long before he was part of the most extreme three way in PTBN, no, PODCAST history, JT Rozzero was reviewing ECW Hardcore TV in written form. This week in 2017, JT began his journey through the land of Eastern (it wasn't quite Extreme yet) with Hardcore TV #1 from April of 1993. If you've ever seen these early ECW shows it's quite evident why the Extreme Three Way Dance started with 1994, but JT finds some positives from this show which you can check out below.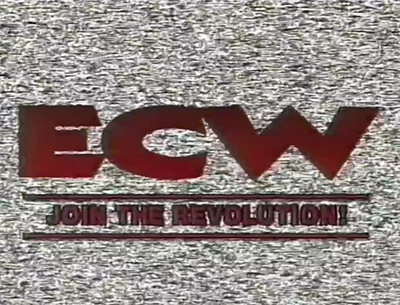 ECW Hardcore TV #1
4/6/93
Run Time: 38:16
Card:
Super Destroyers (c) vs. Hell Riders – ECW Tag Team Title Match (DUD)
Tommy Cairo vs. Salvatore Bellomo – TV Title Tournament First Round Match (1/2*)
Tony Stetson vs. Rockin' Rebel (DUD)
Jimmy Snuka vs. Larry Winters – TV Title Tournament First Round Match (1/2*)
Sal Bellomo vs. Ernesto Benefico (DUD)
Best Segment
I really dug that opening segment with the showdown between Terry Funk and Eddie Gilbert. There was clearly chemistry there and it sets up tension right away and also lays out that Gilbert is our main heel and will be steering the ship week to week. It got us going strong right out of the gate.
Best Performance
Terry Funk was great on commentary. He was really funny and added some good legitimacy to the broadcast. His opening showdown with Eddie Gilbert was well done too and sets up some strong tension right out of the gate. On a night filled with soft matches, Funk helped keep everything watchable. And he even promised the fans that the show and performances would get better as the weeks go on. What a guy.
Biggest Surprise
I was pretty surprised a bum like Rockin' Rebel was set up as the #1 contender for the ECW Heavyweight Title. He looked like a hack and was pretty poor in the ring in his match tonight. The name is goofy and his look is goofy. Hopefully he is shuffled out of the picture soon. I am also always surprised and confounded that Sal Bellomo was trolling around here in his bizarre Wildman gimmick.
Most 90s Moment
The graphics. All of the graphics were so early 90s. It will be like that for a while, so I will give them an honorary award to open up this series. Honorable mention to Rockin' Rebel's mullet. It was fairly glorious.
Additional Observations
I like the tournament idea, makes the SportsChannel debut feel like a big deal; Pretty fitting that Terry Funk pops up right out of the gate on episode one; I also like how we kick right off with a title match, they definitely are making this episode stand out; The gear on both the Destroyers and Hell Riders is so damn low rent, it is basically backyard wrestling quality; Stevie Wonderful is carrying the commentary here, he sounds the smoothest and is pretty funny; It is so bizarre seeing Sandman as the beach bum in his surf gear; during this music video; Sal Bellomo's bizarre wild man gimmick will never cease confounding me; I like how they announce the seeds of Bellomo and Cairo to add some legitimacy to the tournament; Tommy Cairo is undefeated in ECW apparently; I don't know how Bellomo wrestles in that absurd costume; Tony Stetson's prematch enthusiasm was certainly infectious; Rebel is apparently the number one contender to the ECW Heavyweight Title; Jimmy Snuka's sidepiece, hache mache; Good way to set up Hot Stuff International here, strong out of the gate; Snuka is the #1 seed so he is getting a real hard push here and he really beat the piss out of Winters
Enjoyment Power Rankings
1. Terry Funk
2. Stevie Wonderful
3. Eddie Gilbert
4. Jimmy Snuka
5. Sal Bellomo
6. Tony Stetson
7. Rockin' Rebel
8. Jay Sulli
9. Super Destroyers
10. Hunter Q. Robbins
Top 10 Matches
1. Jimmy Snuka vs. Larry Winters – 4/6/93 (1/2*)
2. Tommy Cairo vs. Salvatore Bellomo – 4/6/93 (1/2*)
3. Super Destroyers (c) vs. Hell Riders – 4/6/93 (DUD)
4. Sal Bellomo vs. Ernesto Benefico – 4/6/93 (DUD)
5. Tony Stetson vs. Rockin' Rebel – 4/6/93 (DUD)

All Time Appearance TrackerJay Sulli
Stevie Wonderful
Tod Gordon
Eddie Gilbert
Terry Funk
Hunter Q. Robbins III
Super Destroyer #1
Super Destroyer #2
EZ Ryder
HD Ryder
Tommy Cairo
Salvatore Bellomo
Cosmic Commander
Johnny Hot Body
Tony "Hitman" Stetson
Rockin' Rebel
Jimmy Snuka
Jimmy Snuka's Side Piece
Larry Winters
Ernesto Benefico
Final Grade: 3/10 Paul E. Dangerously Cell Phones