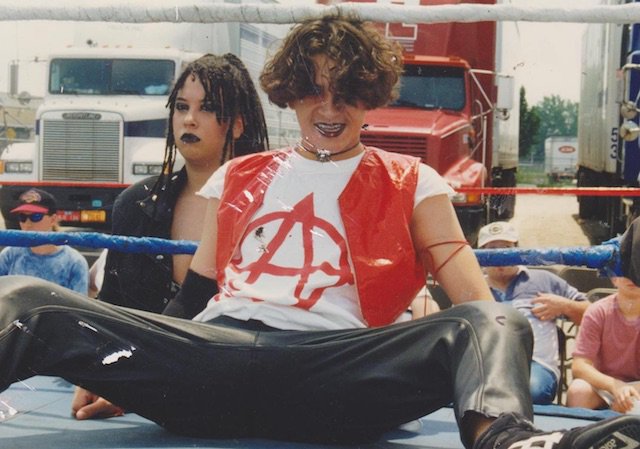 For the special occasion that is episode #100, Kris & David are joined by Alan "Alan4L" Counihan (WXW/Dr. Keith Presents), Dave Prazak (SHIMMER), & Rob Bihari (Como Estas) to discuss the week that was June 14-20, 1996…in a show so monstrous that it is split into two parts.We discuss the WWF suing WCW over Scott Hall & Kevin Nash's actions in WCW, New Japan's Skydiving J card at Budokan Hall, the changing scene in Mexico, the final USWA show at the Mid-South Coliseum, and the historic 1996 Great American Bash PPV. This is a great, mega stacked show so don't miss it!!!! Thanks to everyone for listening, and enjoy the next 100 shows.
Part 1:
0:00:00 WWF (with Alan Counihan)
1:55:21 Japan: NJPW Skydiving J, WAR, Samurai Project, Tokyo Pro, Pancrase, Gaea, & JWP (with Alan Counihan)
2:55:17 Classic Commercial Break
3:00:56 Housekeeping & The Amazon Game (with Dave Prazak)
Part 2:
0:00:00 Mexico: AAA, EMLL, & Tijuana (with Rob Bihari)
1:19:51 Other USA: NWANJ, ECW, USWA, & Potpourri (with Dave Prazak)
2:38:09 WCW (with Rob Bihari)
To support the show and get access to exclusive rewards like special members-only monthly themed shows, go to our Patreon page at Patreon.com/BetweenTheSheets and become an ongoing Patron. Becoming a Between the Sheets Patron will also get you exclusive access to not only the monthly themed episode of Between the Sheets, but also access to our new mailbag segment, a Patron-only chat room on Slack, and anything else we do outside of the main shows!
You can also support the show by shopping with our Amazon referral link at TinyURL.com/BTSAmazon — Nothing extra comes out of your wallet, but Amazon gives us a kickback for referring you to them.
To subscribe, you can find us on iTunes, Google Play, and just about every other podcast app's directory, or you can also paste Feeds.FeedBurner.com/BTSheets into your favorite podcast app using whatever "add feed manually" option it has.
https://soundcloud.com/btspod/ep-100-june-14-20-1996-w-alan-counihan-dave-prazak-rob-bihari-part-1
https://soundcloud.com/btspod/ep-100-june-14-20-1996-w-alan-counihan-dave-prazak-rob-bihari-part-2