The following are Chad's takeaways after the release of the G-1 Climax 27 blocks this morning.
Rematches of the big matches of 2017
Looking at the general block breakdown, the most eye-popping observation is naturally that Kenny Omega and Kazuchika Okada are in the same block ensuring the third match in their historic series will happen sooner rather than later. While on the surface, this could notate a 0% chance that they will face off at Wrestle Kingdom 12, I do think there is an avenue there if Omega is able to pull off a victory in the G-1. I fully expect this match to main event the final B block show from Sumo Hall and I do believe an Omega victory will spoil Okada's chances of advancing to the final. The only other outcome I foresee for that match is another time limit draw. In addition to Omega vs Okada III, we also will get Hiroshi Tanahashi vs Tetsuya Naito III and I again predict it will headline the first Sumo Hall show and be a "winner take all" situation for whom will be competing in the G-1 finals. The third feature match from 2017 that will receive a rematch in the G-1 is Suzuki vs Okada. The 30 minute time limit should help the pace of this rematch since the first match was a technical masterpiece at points but went around 10 minutes too long in my opinion.
The Zack Effect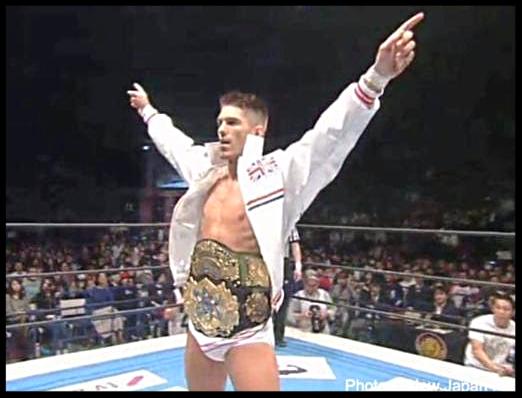 I knew having someone like Zack Sabre Jr. in the G-1 would be a shot in the arm full of tasty first time matchups, but it really took me looking at the block breadowns and seeing who ZSJ was matched up against to really build up my anticipation. Sabre is arguably my wrestler of the year for 2017, and he is going to be able to pad that resume further with a strong G-1 performance. Just look at the matchups and the intrigue level of each: Tanahashi, Ibushi, Naito, Ishii could all be great matches. I am also invested to see him matched up against YOSHI-HASHI, Nagata, Goto and Fale. Really only vs Makabe is the one matchup that doesn't excite me on paper and that is a reoccurring theme throughout the A Block in regards to Makabe. As long as the Suzuki-Gun interference takes the G-1 off, I would be shocked if ZSJ didn't have a great G-1 and still leave a potential matchup vs someone like Okada and Omega on the table for later on.
Hello Again
The A block also features some previously focused on New Japan lore matchups that have been on the sidelines for a bit. Ishii and Tanahashi are squaring off again in what has become a G-1 tradition. Bad Luck Fale's best opponent in history is arguably Tanahashi and they will get a chance to lock up one more time. Tanahashi vs Nagata is a matchup that hasn't happened in singles action since the 2014 G-1. Tanahashi vs Ibushi since the 2015 G-1. Ibushi vs Naito also hasn't occurred since the 2015 G-1. B block has a couple of these matches as well in Elgin vs Omega coming off of their G-1 US Special match and SANADA vs Okada who had a really strong match in the 2016 G-1. One of the frustrating things about consuming all of the New Japan product throughout the year is a lack of singles matches, but it does provide dividends in the G-1 with the above mentioned rematches feeling fresh based on the distance since their last iteration.
B Block First Timers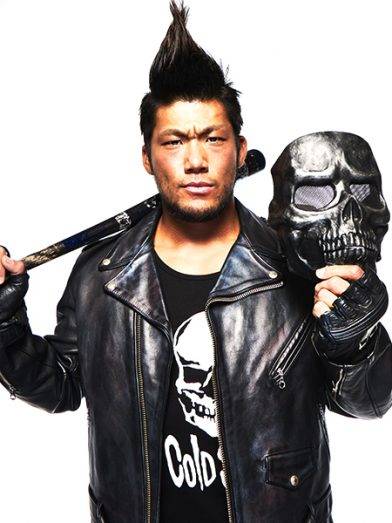 While A Block features rematches that have some distance between them, B Block is ripe with first time matchups. Juice Robinson is essentially the ZSJ of the B Block having fresh matchups with generally everyone else in the block. In addition, SANADA and EVIL as the secondary members of LIJ will face in a hotly contested matchup. The crown jewel of the first time matches throughout the whole tournament is probably Kenny Omega vs Minoru Suzuki. Suzuki has a one Wrestling Observer MOTY in the G-1 vs a gaijin (AJ Styles in 2014) so perhaps history can repeat itself again. I would love for that match to main event one of the opening Korakuen Hall shows.
Protected Matches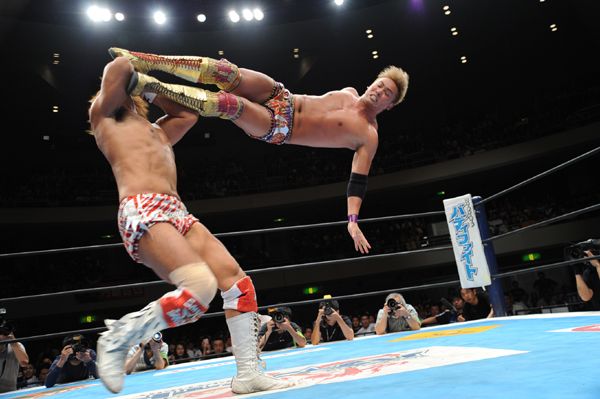 The final takeaway and a window into the booking roadmap for New Japan is to look at who is NOT in the same block together. Okada vs Naito, Okada vs Tanahashi,  Naito vs Omega, Naito vs Suzuki, Ibushi vs Omega and SANADA vs Tanahashi are all big time matches on paper for the company that will not be taking place in this tournament unless it is the finals. If I had to wager a guess for the finals, I would lean towards Naito vs Omega or Naito vs Suzuki since it seems like WK is shaping up to be Okada vs Naito and Ibushi vs Omega. However, as we saw last year, unpredictability can play a role in the G-1 and that didn't make the finale any less satisfying.